Android Puzzle 2048 - How does it work?
2048 is one of the coolest and most addictive mathematical puzzle games in 2014.
How to play 2048 puzzle Chinese numbers?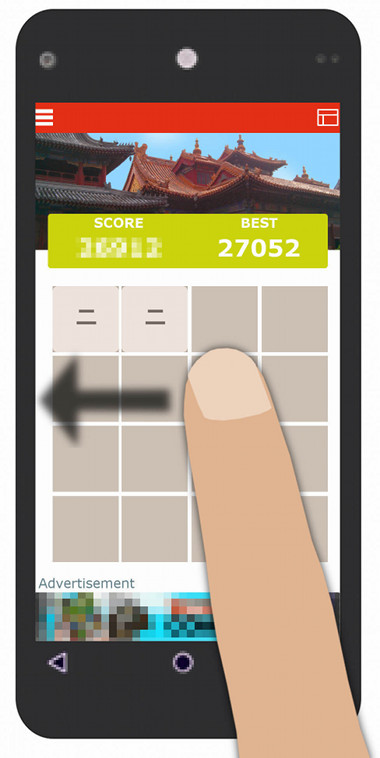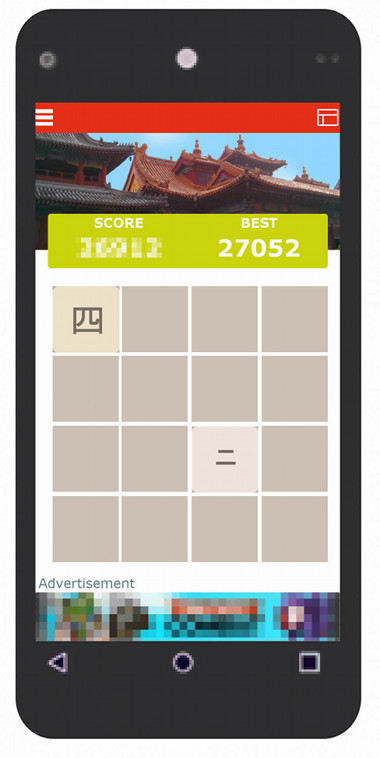 - Simply swipe left, right, up or sown with your finger.
- The number tiles will all go into that direction (if there is free space).
- When two tiles with the same number bump into each pther, they will add up.
- From 2 to 4 to 8 to 16 to 32 to 64 to 128 to 256 to 512 to 1024 to 2048.
- The target of the game is to reach this 2048 tile.
- If there is no place left for the tiles to move and you didn't reach the 2048 tile yet - you lose the game.

This game is based on the original script of Gabriele Cirulli: http://gabrielecirulli.github.io/2048/
| | |
| --- | --- |
| | This is the Chinese Character for the number 2 |
| | This is the Chinese Character for the number 4 |
| | This is the Chinese Character for the number 8 |
| | These Chinese Characters represent the number 16 |
| | These Chinese Characters represent the number 32 |
| | These Chinese Characters represent the number 64 |
| | These Chinese Characters represent the number 128 |
| | These Chinese Characters represent the number 256 |
| | These Chinese Characters represent the number 512 |
| | These Chinese Characters represent the number 1024 |
| | These Chinese Characters represent the number 2048 |